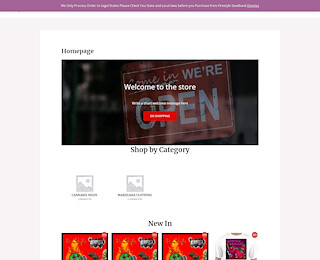 Buy cannabis seeds online from Fire Style Seeds. Privacy, discretion, high-quality, and affordability - these are but a few of the many reasons that people buy marijuana seeds from us. Also, factor in fast shipping, a massive selection, and the best seeds from the best marijuana strains in the world! That' what you will get when you order your MJ seeds from us. Place your order today and get your garden started ASAP.
In the meantime, don't hesitate to reach out if you need help making your selection, processing your payment, or using our service. We can help you at every step of the ordering process and make sure you end up with cannabis seeds that you will be very pleased with.
What Kind of Marijuana Seeds Should I Select?
If you are not experienced in growing marijuana, then you should start out with easy-to-grow seeds. Of all the different kinds of cannabis seeds, auto flowers are by far the easiest to grow! In fact, there are so easy to grow, that all you have to do is put in some dirt, water them once a week, and keep the light on. After about 90 days, they'll be ready to harvest.
As the name suggests, "auto flowers" flower automatically. You don't have to be an experienced cannabis grower to grow them successfully, and you don't have to manage the light cycles of the plant. Just leave the light on! That's the beauty of auto flower seeds.
Determine Your Purpose for Buying Weed Seeds
Of course, the first question you should ask yourself when considering which kind of cannabis seeds you want to buy is, "What is my purpose for my seeds?" While there are countless things that you can do with your cannabis plants, it really comes down to two uses - recreational or medical.
If you are a medical cannabis user, and you want to save money over the long-run by having your own garden, then you'll be pleased to know that Fire Style Seeds has a variety of medicinal seeds available. But what's the difference between recreational and medicinal cannabis seeds? Medicinal cannabis contains high levels of CBD, the cannabis compound that is used to treat all sorts of symptoms and conditions. CBD-rich strains usually have very little or no THC, which is the psychoactive compound in cannabis. Essentially, medicinal users won't be getting as high as recreational users will.
At the same time, Fire Style Seeds has plenty of medicinal cannabis users who are also experienced growers. They like to crossbreed medicinal and recreational strains to attain a flower that gets them high and still has lots of CBD. Plus, when you breed your own cannabis, you can narrow down and highlight the characteristics of the bud that you want to achieve.
Order Your Cannabis Seeds from Us
Fire Style Seeds welcomes, and again, we invite you to reach out if you need any assistance at all. We're pleased to connect you to the seeds that you need for your weed.